Download Instructions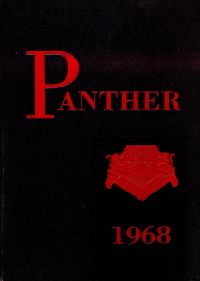 How
NOT
to do it: LEFT clicking on the download links will bring up the annuals (presuming you have the standard Adobe Acrobat browser plugin). However it will also be very frustrating as the annual files are very large (149 and 160 megabytes) and you may find yourself waiting for more than an hour before it appears. If you still have a dialup connection, I would advise against attempting to download the annuals at all; contact me and I'll arrange to have a copy mailed to you on CD instead.
How to do it
: RIGHT click on the download link below (or on the graphic of the annual cover) and save the file to your computer, then open it in Adobe Acrobat Reader. The download still takes a long time (depending on the speed of your Internet connection) but you will then have the document permanently on your own computer to look at whenever you wish.
In Firefox:
RIGHT click on the download link and choose "Save Link as..."
In Internet Explorer:
RIGHT click on the download link and choose "Save Target as..."
To get Adobe Acrobat Reader:
Almost all computers have a copy of this, but in case yours doesn't
click here
to download it for free. I would suggest you uncheck the box offering the Free McAfee Security Scan before downloading.
The entire annuals are included, even the advertisements (they are a vivid reminder of the very different city - and world - we grew up in, and contain a lot of our homeroom group pictures).

The pages are sometimes a little off center as I was not willing to destroy my own annuals!
These documents were not copyrighted and are public domain. Feel free to copy, print, or share them or any parts of them.
While the pages will print pretty decently, they are really meant for screen viewing; I still have the original high resolution scans if you want better print copies of some of the pictures.