Messick is gone, but a lot of old panthers are still out there prowling!

Enjoy sharing photos and news of your current life, reconnecting with old classmates, and learning about upcoming reunion activities!
The Cyberannual (1969 Online):
This area links to all our pictures from the 1969 Messick Annual, each combined when available with current news and/or pictures of that classmate. (Please contribute & keep us up to date! Instructions for contributing are in this section.) This area of the site is "password protected" for privacy reasons - however any Messick grad should be able to guess the password with the hints provided!
What's New
: A running update of changes to the website.
Get In Touch
: How to reconnect with your classmates, let us know how you're doing, and get on the Messick '69 email list (4 regular emails a year only!). Provides the opportunity for you to submit your update via a web submission form. (Current pictures can also be added by emailing the webmaster).
Reunions
:
Links to pictures from past reunions, with news of any reunions planned in the future. If you've got any pictures we don't have, we could use them! CHECK OUT THE PLANS FOR OUR 50th REUNION MAY 3-4, 2019!
Galleries
: Included are pictures of the
45th reunion
in 2014,
40th reunion
in 2009, the
20th reunion
in 1989, and the
10th reunion
in 1979, a section of
Messick Memories
, and a pictures of various
small '69 Panther gatherings
. Contributions of new material to this section are greatly appreciated!
Downloads

: Old band recordings, a Messick basketball game (sportscaster Jack Eaton), a video of our departed classmates (in several formats), order forms for Messick T-shirts etc., the 1968 & 1969 annuals and the Messick Handbook. More Messick memorabilia greatly desired.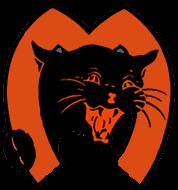 History of Messick
: From the 1969 annual and other sources.
Links
: Links to various websites of interest regarding Messick, including websites of other graduating classes. If you know of a site that should be included, let us know!

This website can remember and display your birthday on the date! If you'd like your birthday remembered online, contact the webmaster. (1969 Messick alums only.)


We're glad you came by - even if you graduated from Overton or Central!
---
There have been
prowlers to this site since October 16, 2009
(Please note: The counter spontaneously reset in spring 2012. Please add 9100 to the above figure to get a true reading.)
---
About this site